by The Panic Room Online (website)
1-6 players
£15.00
Join the greatest detective ever known and solve the case inside an online escape room experience.
This is a fantastic web based game you can play at home, solo or with a group. Includes audio and visual files which are gradually unlocked as you solve your way through the exciting and curious puzzles to solve the mystery.
show full description
Overall rating

based on ratings from 12 users
combined with 3 pro reviews
Your review
Player reviews
MissLoopyLou93
experienced
rated this:

Played:
16 Jan 2022
Team size:
4
Outcome:
Successful escape!
overpriced
plain
quite easy
Very overpriced for what you get in comparison to other games online.
Anonymous
experienced
rated this:

Anonymous
experienced
rated this:

Played:
19 Nov 2020
Team size:
4
family friendly
overpriced
plain
Anne
expert
rated this:

Anne rated this:

Nice storytelling, but not a lot of variance in the puzzles. It was all about finding adresses. A pretty much linear set of puzzles (you did have to use clues from earlier) and maybe that is good for beginners. It was a very specific format for input of the solution which threw us a few times because we had the right solution but didn't input it correctly. That was the most annoying part. A few PDFs but most was embedded in the solution, so it wasn't so bad as those "rooms" who just asks you to download a lot of PDFs at the beginning.

For me this was a bit far from the traditional escape room genre, but I'm sure lots of people will find hours of fun in this... especially the storytelling. Technically the format was puzzle+inputtext for address. What saved it was the nice pictures and narrative.
davetheescaper
rated this:

Played:
Jan 2021
Team size:
4
Outcome:
Successful escape!
Nice game, fun and felt like we had to work as a team to complete. Some neat puzzles.
Michael rated this:

Played this with my family, (there were 4 of us) and the children are young adults. The technology worked well, and the story seemed good. We did enjoy the puzzles. We are reasonably experienced escape rooms and they were pitched about right, not so hard you could solve them, but hard enough so not completely obvious.
I would recommend following the order of the story starting at Baker Street, as we jumped straight into the bulletin board, which was half way through. To be fair we did sort that out quite quickly.
It took about 2 hours and only had to ask for 2 clues..
We want to return to real escape rooms and this is a great way of keeping your hand in and supporting the industry during lockdown.
Thank you.

🦡
cipherdelic
virtuoso
rated this:

Mike S
expert
rated this:

Anonymous rated this:

Reviews by escape room review sites
This game has a real sense of charm brought on by some brilliant interviews with the characters, including some nicely inserted subtle musical aspects. The combination of the charm and the strong puzzles makes this a really enjoyable prospect.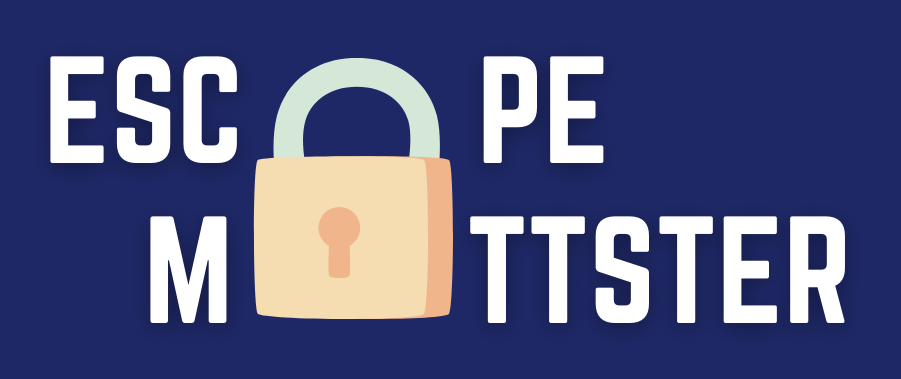 Ⓜ️
Read the full, detailed review at EscapeMattster.com ⬊
See also
Login