by Fuzzy Logic Escape Room (website)
130 Ogden Ave Downers Grove, IL 60515
£22.00 $29.99
Animals have gone missing, and all signs point to the local veterinarian! Complete your rescue mission before authorities claim you are accomplices!
An award-winning escape room, this room embraces core escape room techniques and incorporates them in fun ways!
show full description
Overall rating

estimated score
not from direct reviews
Your review
Player reviews
Reviews by escape room review sites

Fun
Overall we had such a fun time playing whilst really testing our brains with some of the solutions, we did get stuck a couple of times and a handy but subtle hint helped us on our way. With the clock ticking down the sense of panic and tension to complete and escape really kicked in, with seemingly so much to do still we managed to get out with just over 2 minutes to spare! We would definitely recommend this experience, and there are other uniquely themed rooms to choose from too; it's a great chance to experience an escape room all the way in America from the comfort of your own home!
This was the first remote livestream escape room I tried, and so I waited awhile before attempting to write a review - with an entirely new format, inevitably a lot of your initial impressions reflect the format not the individual game, and it's only with some time and some points of comparison that it's possible to give a useful view of the game itself. That turned out to be a sensible decision, because Fuzzy Logic's system for running remote games is effective in ways that I only fully appreci...
I admit I wasn't too keen on playing that room today. You're probably gonna wonder why. Well, there are some themes that I'm not really excited about. No, it's not serial killers, ghosts or perverts that bother me. It's more dentists or vets. So when a friend books a room with the theme : vet and that falls the day when our dog : Jago (yes the one of our logo) is operated I am too exited about playing it. He's fine, he's back home, everything's back to normal. But I really want to highlight...

5 Keys
Dog gone it! The dog's gone, it just disappeared!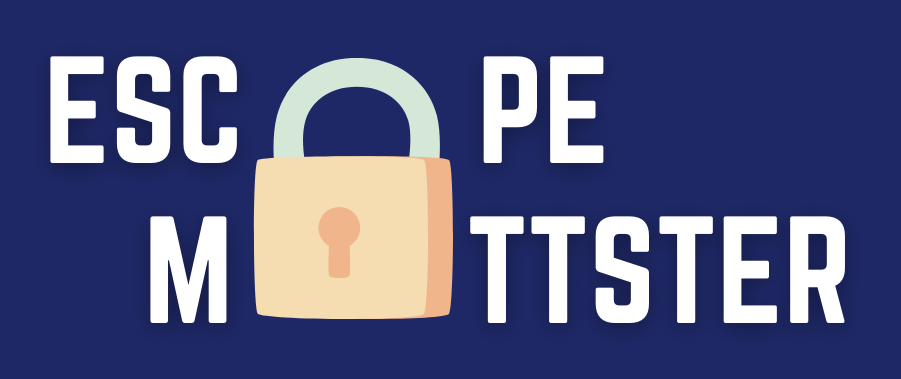 Ⓜ️
Read the full, detailed review at EscapeMattster.com ⬊
See also
Login