You are on a trip to the Florence Natural History Museum, intent on visiting the sunken treasure of the Santa Maria. Your relaxing day at the museum is quickly derailed by an incredible adventure! Can you solve the mysteries of the museum and find a way out? Difficulty Level: 2 of 5. This game can be played only one time because you must markup, fold, and tear the game materials to solve the riddles and escape.
show full description
Overall rating

based on ratings from 6 users
combined with 2 pro reviews
Your review
Player reviews
Reviews by escape room review sites
In Exit's ever-expanding range, Mysterious Museum is pitched to be less challenging, intentionally one of their easier games. Puzzle difficulty is a very subjective matter, but Museum is made more approachable by being much more linear than their normal style. That's a reasonable and sensible change, but in practice I was unimpressed with the result.
In a typical Exit game, you have a booklet of clues to leaf through, with different pages being relevant to different puzzles. In addition, you'll...

Exit: The Game's The Mysterious Museum was one of our favorites of the series… and it completely caught us off-guard. The name and packaging looked painfully drab and unappealing, so much so that it sat on our shelf collecting dust for about a year. It turned out that this boxed escape game was actually a clever time travel story.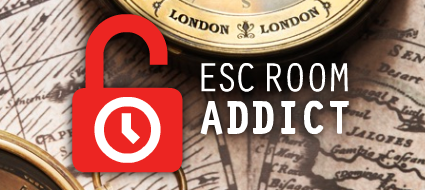 6.3 / 10.0
We would recommend this game for a smaller group looking to do something for an hour or so.
See also
Login