by Sky High Escape Room (website)
Josephine Bakerstraat 2, 1311 GA
3-6 players
60 minutes
Soft jazz, secrets being whispered and the smell of gins and tonic and bad intentions: in the secret office of the Casino Mortale the battle is no longer limited to roulette, blackjack and poker. You are being dragged into a dangerous game full of intrigue, love, crime and death. The stakes are high, but the potential reward higher; provided you get rid of the competition.
Are you able to decipher everyone's double agenda, crack the safe and escape from the Casino Mortale?
show full description
Overall rating

based on ratings from 5 users
combined with 2 pro reviews
Player reviews
Wei-Hwa Huang
expert
says:
Lots of QR codes to scan, which is kind of fun if you like that. Lots of campy funny background story to go into. The intro interaction is long and didn't pay off for me as well as it did for others -- I kept on expecting to go back there. Decent story beats.

Anonymous says:
Movie like experience!
We were challenged and Loved it!
This escape room is different than others we have been too. Most of the puzzles were unknown to us. We loved the variety of puzzles and decoding. The story line fit the tasks and solutions.
We were a group of 8 adults with 0-6 rooms previous experience. All of us enjoyed the room and talked a lot in the days that followed.

Anonymous says:
Only 1 minute left on the clock!
This is by far our best online escape room we have played. We did not play a lot yet. But this one will will take you to the next level..
We are still thinking about it, and how much excitement it gave us.

egnor
expert
says:
More immediately immersive than most remote play games, with a nice sense of style and a real soap opera barnburner of a story, and perfectly fine gameplay.

Anonymous says:
This was so much fun!! Its so great to be able to take part in something exciting and fun when stuck at home. We did it for a friends b day party while practicing social distancing. It was intense and kept us on the edge of our seats the whole time!
I highly recommend doing this while having to be stuck at home. It was a blast and I cant wait to do another one!

Reviews by escape room review sites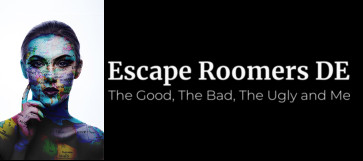 8.25 / 10.0
Almere is the eighth largest municipality in the Netherlands with a population of 200,000 and is located about 30km east of Amsterdam. We visited the Sky High Escape Room there, which currently only runs a game called Casino Mortale 🎰. This is primarily a break-in in a highly guarded casino.

Six keys
It's time to roll the dice on a dangerous mission… let's hope we don't get busted.
See also
Login