Deligiorgi 55, 10437
2-5 players
"No one has lived there since the tragic fire 100 years ago, that took the life of the mayor's wife and of their only infant daughter. They say that it is now haunted, and I have reason to believe it actually is..."
show full description
Overall rating

based on ratings from 2 users
combined with 2 pro reviews
Player reviews
cipherdelic
expert
rated this:

James Bloodworth
expert
says:
I really enjoyed this, some good fun linear puzzles coupled with a creepy vibe, realistically, Sanatorium is the best of the rooms currently at the venue but I think this is still worth your valuable time as it tells a compelling story. As with the rest of Lockhill the immersion and theming are excellend throughout.

Reviews by escape room review sites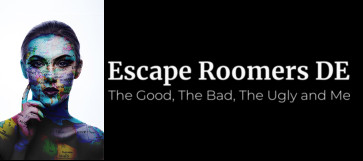 8.3 / 10.0
Die 3 Räume von Lockhill bilden eine zusammenhängende Geschichte und sind auch durch den Dorfcharakter der Spielstätte räumlich verbunden. Das Dorf soll noch erweitert werden. Sprich, es befinden sich weitere Räume in Planung.
See also
Login