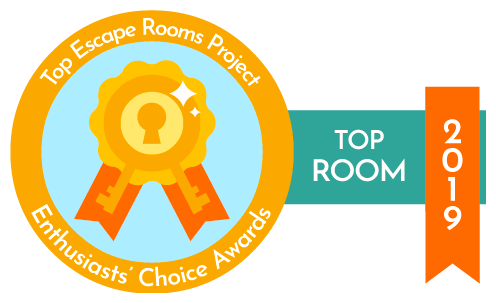 by LogicLocks (website)
Haarlemmerstraat 124-126
2-6 players
Become the main character in this real-life horror experience. Explore the dark secrets of Amsterdam's underground. Face your fears and investigate the evil that lurks in the Catacombs.
This is a 90 minutes Room Escape experience. It involves moments of stress, darkness and flickering lights. You should be mentally stable and physically fit.
show full description
Overall rating

based on ratings from 5 users
combined with 8 pro reviews
Player reviews
cipherdelic
expert
rated this:

shasha
experienced
says:
This is THE game to play even if you don't like horror (like me). The set is gorgeous, actors brilliant and you will scream and laugh.

James Bloodworth
expert
says:
It's reputation had preceeded it, I think this is one of those games that should be played live, it's not about the puzzles, its about the experience which from this should be intense.

cipherdelic
expert
rated this:

Anonymous says:
If you haven't played the Catacombs in person then this is a must do!

Reviews by escape room review sites
If you're going to build a horror game, doing so in an ancient crypt beneath a church is a pretty good start. Catacombs invites you to its location with an in-character email, where (after arriving on the dot, not before or after your designated time) you're led down into the unsettling underground.
Few games have such an exquisite selection of fascinating antiquities. A genuine underground crypt is already atmospheric way beyond what most venues can hope to achieve, but they've taken that extr...
See also
Login