by Escape Reality Cardiff (website)
2nd and 3rd Floor, 6-7 St. John Street, CF10 1GJ
2-6 players
60 minutes
You have discovered an old board game in your attic and once opened you are engulfed by a vortex and transported into an alternative realm. After only seeing a glimpse of the terrible world inside you are thrown back into reality. Vowing never to approach the game again you attempt to leave but the door has been locked trapping you in. Glancing over to the game you see the words "The dice have been rolled." You have no choice but to complete the game or be trapped inside the other realm for eternity. You only have sixty minutes to complete the game!
show full description
Overall rating

based on ratings from 2 users
combined with 4 pro reviews
Player reviews
James Bloodworth
experienced
says:
Mean't as a beginner game, it would probably have been a victory if we'd had some more people as this is a search heavy game but still able to pull off one or two nice moments but feels a little tired now (the key prop literally came apart in my hands).

Tom
experienced
says:
I enjoyed this game, the theming was good and a few good surprises on the way. We still didn't love the hint system and when you call for help the games master comes into the room ... which isn't brilliant

Reviews by escape room review sites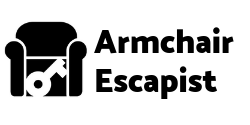 Fun entry point
Jungala is a fun, well paced room with a good variety of puzzles that (thankfully) don't rely on clever tech to maintain immersion. There's enough here for a team of four to work through and not step on one another's toes.
It's Escape Reality's least challenging room and so serves as a great and fun entry point to the venues games. Definitely give it a go.
See also
Other copies of this game in other locations:
Login