by Escape Blackpool (website)
300 Lytham Road, FY1 6EY
2-5 players
60 minutes
The Da Vinci Room has your team take on the role of thieves, but for the greater good.
Dr John Albright has been studying the works of Da Vinci in great detail. He has amassed a huge collection over the years, including what many believe to be the Holy Grail!
Having gained his trust, by helping him "acquire" some of these items over the years, you have access to areas of his home and knowledge of his security that no-one else does.
You've always felt that an item of the importance of the Holy Grail should be on display for all to see. The professor is away and now is the perfect opportunity. Get in the room, grab the grail and make your escape. It should be easy!
show full description
Overall rating

estimated score
not from direct reviews
Player reviews
Reviews by escape room review sites
The most stand-out thing about Da Vinci was how very typical it was, without either glaring flaws or many compelling reasons to choose it over another of London's games.
It uses a smallish room, with decent but simple decorations - lots of padlocked furniture with faux-bookshelf wallpaper. Puzzles are almost entirely linear, and make extensive use of laminated paper clues. The Masonic theme is followed consistently but with a great deal of escape room logic, and while none of the puzzles were t...
A solid but uninspiring game from the Escape franchise. While there were no big negatives in the room, ultimately there was nothing that got me excited.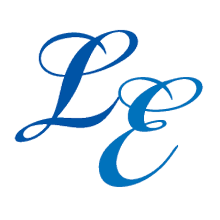 8 / 10
Whilst Da Vinci is perhaps an overused theme, we warmed to this room quickly and found it the best of the three on the premises. Puzzles were just right for difficulty. Decent fun.
See also
Other copies of this game in other locations:
(Different copies of the same game sometimes have significant differences.)
Login