by Escape Doncaster (website)
Cleveland Chambers, 24 Wood St, DN1 3EH
2-6 players
60 minutes
Primarily focusing on code-breaking, symbolism and association problems The Da Vinci Room will offer an interesting challenge for new and returning players alike.
Take on the role of thieves trying to recover the Holy Grail for the greater good. Does your team have what it takes to Escape?
show full description
Overall rating

estimated score
not from direct reviews
Your review
Player reviews
Emma Macedo
experienced
rated this:

Played:
3 Jan 2017
Team size:
2
Outcome:
Failed 🙁
original
great hosting
very difficult
💀

extreme fear
🦡
cipherdelic
virtuoso
rated this:

Arjay Henshall
expert
rated this:

Played:
Team size:
3
Time taken:
57
Outcome:
Successful escape!
Claire Stephens
rated this:

Played:
Team size:
Time taken:
Reviews by escape room review sites
The most stand-out thing about Da Vinci was how very typical it was, without either glaring flaws or many compelling reasons to choose it over another of London's games.
It uses a smallish room, with decent but simple decorations - lots of padlocked furniture with faux-bookshelf wallpaper. Puzzles are almost entirely linear, and make extensive use of laminated paper clues. The Masonic theme is followed consistently but with a great deal of escape room logic, and while none of the puzzles were t...
A solid but uninspiring game from the Escape franchise. While there were no big negatives in the room, ultimately there was nothing that got me excited.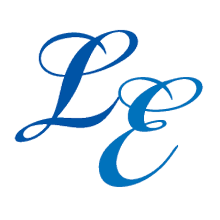 8 / 10
Whilst Da Vinci is perhaps an overused theme, we warmed to this room quickly and found it the best of the three on the premises. Puzzles were just right for difficulty. Decent fun.
See also
Other copies of this game in other locations:
(Different copies of the same game sometimes have significant differences.)
Login