by Escape Hunt Oxford (website)
Westgate Centre, OX1 1TR
2-6 players
60 minutes

You've struck gold but word got out and now the vultures are circling.
Step into the Wild West, where the tiny frontier town of East Victoria is celebrating the discovery of gold.
But the celebrations turn sour when news arrives that the bloodthirsty Bill French Gang are on their way to claim the gold – and kill everyone in East Victoria for good measure!
With no sheriff around and no cavalry riding to the rescue your only hope is a rusty old locomotive that hasn't worked in years – but with just one hour to get it going and escape with your lives, you need to think fast and work even faster.
There isn't a second to lose.
show full description
Overall rating

based on ratings from 10 users
combined with 8 pro reviews
Your review
Player reviews
Reviews by escape room review sites
Picking a game for the afternoon slot at Escape Hunt's Oxford branch was a choice between pirates and cowboys, and we chose the latter. Wild West casts you as lucky but imperilled miners: having discovered a rich seam of gold in a remote and dusty frontier town (incongruously but conveniently already formed into bars), you now need to make a quick exit by train before the local gangsters arrive to take it all from you.
That premise is used for an unusual scoring system. You need to find as many...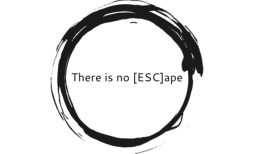 A brilliant room to play!
Escape Hunt, Oxford impressed us with one of our favourite games to date. Since playing 'Escape the Wild West' we've been and played all the other rooms at Escape Hunt, Oxford

8/10
Gold! We've struck gold in the Old West! But... Uh oh, a gang of thieves is on the way to claim the gold and finish us off. Someone better call the sheriff!
See also
Other copies of this game in other locations:
(Different copies of the same game sometimes have significant differences.)
Login