by Omescape Richmond (website)
5327 Jacuzzi St, Richmond, CA 94804
5-10 players
60 minutes
One of the most infamous serial killers in American history, Water White, AKA the "Night Stalker," was reported dead of natural causes last year. Rumor says another prisoner found a weird-looking machine in the cell of "Night Stalker", and disappeared a few days later. You wake up one day, and find yourself locked in a cramped cell. You are cold and alone. Silence surrounds and holds you. Suddenly, you realize this is the mysterious cell the "Night Stalker" died. You heart is pounding. No matter if this is a game, you know your only goal is to escape.
show full description
Overall rating

estimated score
not from direct reviews
Your review
Player reviews
Reviews by escape room review sites
As a rule I enjoy rooms for large teams less. Even with experienced players, it's difficult to co-ordinate effectively, and you end up spending too much time re-checking things that others have already looked at, or with some players less involved.
Penitentiary is only of one two exceptions to that. The puzzles kept all seven of us busy, splitting across multiple people well - and there was one section in particular that needs four people at the very least. That section was also a stand-out mom...
The hardest game in the Omescape stable, this was my favourite of their three and combined some nice mental puzzles with some physical aspects and good flow. Warning: requires reasonable mobility, so talk to them in advance if that's a concern.
Omescape is new to London but the company and their room designs are not, having a strong pedigree over in the US. Weirdly, that's reflecting in our gaming experience. Omescape has a sparse, almost intimidating waiting room, which reflects the game themes quite well. It also comes with a variety of physical puzzles to play with while you wait, which is a nice touch. After a quick briefing we're led to our cells and the escape begins.

7.5 / 10
We were taken into the room and all of a sudden felt like we were in prison! The theming was very good and were were fully immersed from the moment the door closed.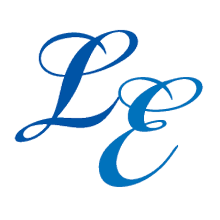 9 / 10
A Generally Awesome award winner, The Penitentiary is a challenging game that you need to bring your A-game for. Technically excellent, well-themed, and a genuinely difficult one to get through. New to escape games? ClueQuest is up the road…
See also
Other copies of this game in other locations:
Login