by Enigma Emporium (website)
£21.00 $29.00
Carte Rouge is an intricate narrative told through a deck of cards. Clues, codes, and ciphers interplay, coming together to craft an immersive mystery and puzzle experience. You'll need to mind the details, research a bit, and make use of your wit to discover everything the cards have to offer as you solve your way through the story. Nearly two years in the making, all of the artwork and puzzles have been meticulously drawn and assembled, prototyped and playtested. We'll be printing our final run with the Expert Playing Card Company, famous for their highly artistic decks with exacting attention to detail. With manufacturing well underway, we expect to ship starting early in 2020.
show full description
Overall rating

based on ratings from 2 users
combined with 1 pro review
Player reviews
Reviews by escape room review sites

We're big fans of Enigma Emporium's postcard-based puzzles… so we were eager to dig into their larger, more elaborate, and beautiful deck of puzzle cards. We ciphered through the cards in two extended sessions and found the experience mixed.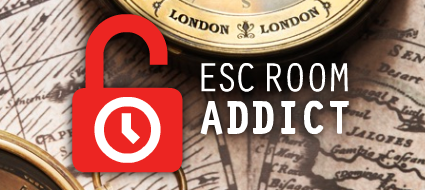 6.1 / 10.0
You open an envelope mailed from your colleague marked "Urgent!" but all you find is a simple deck of cards and a note… What does it all mean? Only your powers of observation, wits, and a lot of patience will help you solve what's happening here!
See also
Login