by Room Escape Basel (website)
Elsässerstrasse 93, 4056
4-8 players
60 minutes
Basel in the age of dragons and wizards. An evil wizard has taken control of the dragon by means of black magic. He is tyrannising the old city and its villages.
Courageous inhabitants have set out on a journey for Dragon's Castle to break the spell. Will they be able to free the dragon?
show full description
Overall rating

based on 1 pro review
Player reviews
No player reviews yet - why not add your review?
Reviews by escape room review sites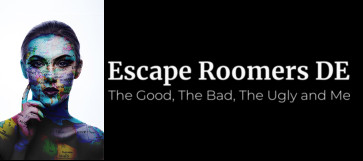 9.00 / 10.0
(By Marco) Ein kühles, nasses Gebäude begrüsst uns an diesem regnerischen Sonntag am Basler Voltaplatz. So grau sich der Himmel präsentiert, so bunt eröffnet sich uns die Welt in der Pfeffergasse. Riegelhäuser und Hütten zieren die schmale Gasse.
See also
Login