by Escape Room Adventure (website)
Ekkersweijer 6, 5681 RZ
4-9 players
60 minutes
Deze escape room gaat over het verhaal van Captain William Kidd, een Engelse piraat die écht heeft bestaan. Zijn verhaal begint op 23 mei 1701, de dag dat hij stierf. Captain Kidd was door zijn bemanning verraden en overgeleverd aan de Britse regering. De regering wilde dat de dood van Captain Kidd een waarschuwing zou zijn voor alle piraten op zee. Op zijn schip, werd hij opgehangen aan de mast. Maar daar bleef het niet bij.. Ze hingen William namelijk in een kooi, zodat zijn ziel zelfs in het hiernamaals geen vrijheid zou kennen. Het schip werd weer terug op zee geduwd, zodat de piraten op zee deze waarschuwing zouden krijgen. En dat hadden de Britten beter niet kunnen doen…
show full description
Overall rating

based on 1 pro review
Player reviews
No player reviews yet - why not add your review?
Reviews by escape room review sites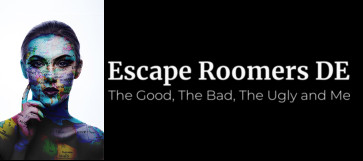 8.50 / 10.0
In my opinion, this room is underestimated. It offers a loving ambience on a large play area with a lot of puzzles. Kayto especially liked this room (Place 3). Who likes a high density of puzzles and has no problems with combination locks, will certainly have his pleasure here.
See also
Login