by Modern Fables (website)
Second Floor, Regents Studios, 8 Andrews Road, E8 4QN
3-6 players
60 minutes
Your eerie escape adventure brings you to a once bustling underground bar called 'The Escapist', run by the enigmatic Lavinia Carter in South Bermondsey. For along time Lavinia was a leading figure on the New Cross and Deptford arts scene. But now strange happenings and mysterious disappearances mean the bar has been shunned and now Lavinia herself seems to have gone missing.
Lavinia does have a habit of taking impromptu trips though… but something does seem different this time. Has her interest in her late grandfather got anything to do with her recent disappearance? Or will she turn up on the backpacker trail sipping a margarita?
It's time to meet with mutual long-term friend Alfie who is trying to get the bar back to it's former glory while she's away. Can you figure out what's been going on?
show full description
Overall rating

based on ratings from 3 users
combined with 4 pro reviews
Player reviews
Reviews by escape room review sites
On seeing the pre-launch website for this company I mentally marked it down as one to get excited about. The 'urban fairy tales' concept presses my buttons, and the description suggested a very promising focus on immersion and drama. A room full of puzzles can be great fun, but all my favourite games have been driven by story and immersion, or at least by atmosphere and theme.
The initial description of their first game then sounded surprisingly mundane. A woman is missing, and you're asked to ...
A game that aimed to be fully immersive but, for me, fell short of the mark. An over-reliance on riddles, a set that was a little too bare and an ending that left me feeling they'd not hinted at quite enough of the story added up to make me feel underwhelmed.
There's a somewhat interesting contradiction at the heart of The Escapist that makes it tough to write about. If you check out the website you'll see a lot of background story about a woman, Lavina, who ran an illegal bar in South Bermondsey. She's gone missing, and your job is to explore said speakeasy and try and find out what happened to her. But that's not really the theme. The real theme is a bit more darker and mystical, but as it's not really talked about on the website, I shouldn't really give it away. Even though it's fairly apparent from about five minutes into the game.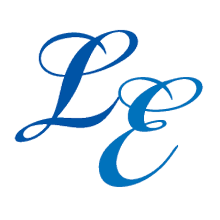 9 / 10
In a warehouse in the deep depths of South Bermondsey lies The Escapist, a rough speakeasy where you can get rough drinks and meet rough people. Lavinia, one of the operators, has turned up missing. We needed to go and discovery what on earth was going on.
See also
Other copies of this game in other locations:
Login