1st & 2nd Floor, 90A Queen Street, CF10 2GR
£50.00
Christmas Chaos, Exitus escape room's first online avatar escape room has arrived! The elves had a bit too much mulled wine at the Christmas party! they followed Santa to one of the houses, played with the children's toys, and even locked away their presents. Now the race is on to put all of the presents back under the tree. If you manage it in time, you might just get a white Christmas!
show full description
Overall rating

based on ratings from 6 users
Your review
Player reviews
Reviews by escape room review sites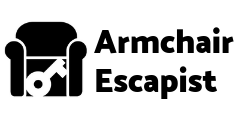 Charming
Christmas Chaos is a charming and fun room to play. Our team of five had no real difficulties, so for seasoned escape room veterans, this might be a little too easy.
But we had a blast the ho-ho-whole way through!
See also
Login