by RC Escape Rooms (website)
2-10 players
£15.00
As members of the world alliance, you have been summoned to restore access to the top secret planet-wide defence system known as the Sapphire Network, before the aliens attack. You have 60 minutes to complete your mission. The fate of humanity is in your hands.
show full description
Overall rating

based on ratings from 2 users
combined with 1 pro review
Player reviews
Reviews by escape room review sites
A firm 60 minute time limit makes this game different and adds more pressure, but it's a really enjoyable game and the ending is so much fun!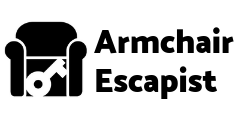 Decent puzzles but not too challenging
The Sapphire Project is a cool concept with a slick interface and some good puzzles. There are some kinks to work out in the design and one or two puzzles that take away from the immersion, but we still had fun being anti-alien hackers for half an hour.
This game would be suited to families or players with a little less experience, as seasoned escapers may find it doesn't quite sate their appetite.
See also
Login