by Deckscape
Languages: EN
Thank you for helping keep Escape the Review up to date!
Let us know what needs changing:
If you own or manage this company, you can also
claim the listing
and update it yourself
Overall rating

based on ratings from 2 users
combined with 2 pro reviews
Your review
Player reviews
Wesley Mead
expert
rated this:

Darren Miller
expert
rated this:

Reviews by escape room review sites
Deckscape's compact and straightforward format has a lot going for it - you're guided straight into the game without having to first work out how to play, and the large cards with their bright illustrations have good visual appeal. But while I generally enjoy the series, I'd suggest skipping Riddle of the Sphinx unless you like their games enough to want to play every one of them.
This yarn has you trapped in a pyramid, menaced by a mummy that draws closer every time you get a puzzle card wrong...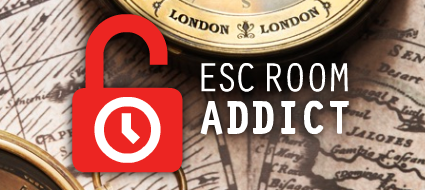 7.5 / 10.0
While on a guided tour of the monuments of Ancient Egypt, something mysterious happens! Suddenly, you find yourself locked in a secret room with only your wits to help you escape. You did it! You have seemed to have found a way out… wait…. you hear something coming from one of the many dark corridors that surround you. The sound of groaning and shuffling echoes ominously towards you… suddenly, you realize you might not be the only one down here.
See also
Login