by Snary Mary Adventures (website)
Vulkanstrasse 122, 8048
2-6 players
60 minutes
The spell is broken.
The fire-breathing dragon from ancient times has returned and is threatening fiery vengeance on villagers, farms and animals. Your task is to rise to the challenge in the name of the queen and save the kingdom from certain doom. Travel to the castle of the last magician and fight the fierce dragon with your magic skills and your sharp minds. Dive into this magical adventure. Can you save the endangered villagers?
show full description
Overall rating

based on 1 pro review
Player reviews
No player reviews yet - why not add your review?
Reviews by escape room review sites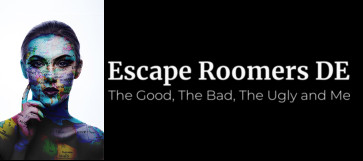 7.75 / 10.0
(By Ulle) Der zweite Raum, den wir bei Snary Mary gespielt haben, war DER LETZTE MAGIER. Auch dieser ist kein Escaperoom im klassischen Sinn, sondern ein interaktives Abenteuer das sehr viel auf Kooperation und Teamwork baut. Das Briefing war sehr gut.
See also
Login