by Hidden Games Zürich (website)
Kriesbachstrasse 4, 8600
2-7 players
60 minutes
The sun has already set behind the dark rain clouds – Switzerland, like the rest of the world, is in the grip of the great depression. But the Swiss National Bank still has something to offer. Your crew of sophisticated burglars were able to break into the well-secured building and work their way into the bank director's office.
But as you try to break into the vault, one of your crew members turns on you. You'll be chained and left behind in the room. In search of freedom and gold in the vault, you slowly begin to understand why you've been betrayed. Can you free yourself, uncover the betrayal and escape with the gold at the same time? But you'd better hurry! In 60 minutes the guard will turn his next round and by then you'd better be gone again…
show full description
Overall rating

based on 1 pro review
Player reviews
No player reviews yet - why not add your review?
Reviews by escape room review sites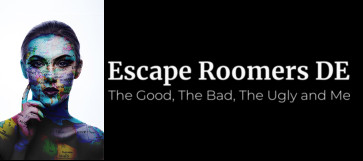 6.50 / 10.0
Zu den bereits beim UNTERSCHLUPF genannten Kritikpunkten, kam in der NATIONALBANK dann auch noch Props dazu die nicht auf Anhieb funktioniert haben sondern erst beim dritten Versuch obwohl wir definitiv nichts verändert haben.
See also
Login