by Hidden Games Zürich (website)
Kriesbachstrasse 4, 8600
2-7 players
60 minutes
The notorious bomber, assassin and thief Dr. Danger is up to no good in Zurich. At breathtaking speed, he pulls off one coup after the other. Your Zurich colleague has gone undercover into Dr. Danger's gang of criminals in order to lay an inconspicuous trail to his hiding place and camp. At a convenient time you sneak there to gather evidence against the cunning criminal and to find out his next target. But here the search for the hiding place begins again. Use the remaining time and follow the instructions of your colleague. Hopefully he has done a good job and left some clues, otherwise it will take just 60 minutes to scour the entire warehouse. Because then Dr. Danger is back with his gang and you have nothing more to laugh about. Time is running out.
show full description
Overall rating

based on 1 pro review
Player reviews
No player reviews yet - why not add your review?
Reviews by escape room review sites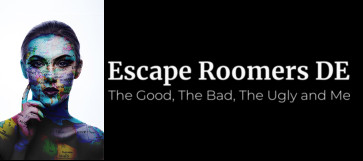 6.50 / 10.0
Ich hatte eine relativ hohe Erwartungshaltung bei den Spielen von Hidden in Zürich, da ich bisher sehr gute Erfahrungen mit diesem Anbieter in Hannover und Hamburg gemacht habe. Die Räume von Hidden in ZH befinden sich im Prestige Bowlingcenter in Dübendorf.
See also
Login