by URBANescape Winterthur (website)
Obergasse 19, 8400
2-7 players
60 minutes
Nora has been missing since last night, after she didn't come home after her ballet class. Her parents have asked you to help them find her and to enter the apartment where she was spotted last night. Trying to figure out her whereabouts you enter a world filled with mysticism and puzzling clues. Nothing is what it looks like in this escape room.
show full description
Overall rating

based on 1 pro review
Player reviews
No player reviews yet - why not add your review?
Reviews by escape room review sites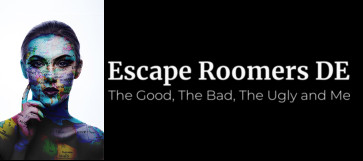 4.75 / 10.0
By Edaqa) Nora, who's always very punctual, is not home on time after ballet. It's worrying. We set off to find her, yet clues are limited. An old man professes to have seen here, pointing to a house and saying, "she went in there". We must follow if we wish to find her. Decorated without flare, the entry room resembles a child's room, but without furniture.
See also
Login