by Journal 29 (website)
Overall rating

based on ratings from 3 users
combined with 3 pro reviews
Player reviews
Reviews by escape room review sites
Naturally, the first thing I have to mention here is the terrible missed opportunity in not calling this book Journal 30. Leaving that aside, Revelation is of course the follow-up to Journal 29, a puzzle book that managed to spawn a small sub-genre of its own. When Journal 29 was published, one of its strengths was how completely distinctive it was, in its puzzles, artwork and structure; with far more competition in the marketplace, how does its sequel measure up?
When I reviewed Journal 29 I d...
The book is still a lot of fun to play and can be done by multiple people. If you have more than one copy, it's also something you can collaborate on with others that might not be in the same household as you. If you want an escape room puzzle fix with your normal escape team then this would work really well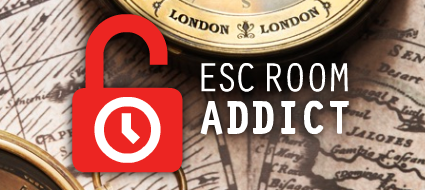 7.5 / 10.0
With very little instruction, just like the first, Journal 29 Revelation begins with a story and hooks the player in right away.
See also
Login