by Deckscape
Overall rating

based on ratings from 1 user
combined with 2 pro reviews
Player reviews
Reviews by escape room review sites
Fifth in the Deckscape series (but the fourth one I've tried), Behind The Curtain has a conjuring theme and a backstory that starts with you attending a magician's show. This is the usual Deckscape format, where you proceed through a deck of somewhat oversize cards, and where you check your solution by flipping a puzzle card to check the answer on the back.
Much of the game splits the deck into multiple piles such that you can look at more than one puzzle at a time. That's standard for the seri...

Deckscape games are consistently fun and playfully designed. In recent installments, the games' creators have put interesting and engaging spins on the gameplay. That was true of the stage magic-themed Behind the Curtain.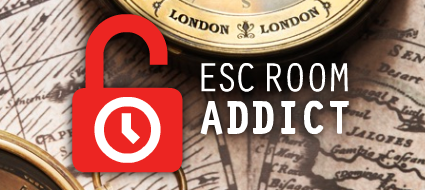 6.6 / 10.0
Take a second and think about the mail that you receive on a daily basis. What does it contain? More than likely your mailbox is full of bill statements, packages, late notices, anonymous envelopes containing free tickets for the sold out final show of a world famous magician… wait, what?
See also
Login