by MasterClue (website)
Kolokotroni 13, Egaleo 122 42
3-6 players
Η Αμερική βρίσκεται σε κατάσταση συναγερμού !
Μια βλάβη στα αμυντικά συστήματα μιας μυστικής στρατιωτικής βάσης απειλεί να την καταστρέψει. Το κτήριο έχει εκκενωθεί αλλά οι εγκαταστάσεις κρύβουν ένα θανάσιμο βιοχημικό όπλο το οποίο αν απελευθερωθεί στην ατμόσφαιρα πιθανότατα θα σημάνει και το τέλος ολόκληρης της ηπείρου! Ο στρατός αποφασίζει να στείλει μια επίλεκτη ομάδα άρτια εκπαιδευμένων ατόμων όπου έχουν στην διάθεση τους ελάχιστο χρόνο να παρακάμψουν τα συστήματα ασφαλείας και να μεταφέρουν την κάψουλα με το θανατηφόρο όπλο σε ασφαλές περιβάλλον προτού να είναι αργά…
Άραγε… θα τα καταφέρουν ???
show full description
Overall rating

based on ratings from 1 user
combined with 3 pro reviews
Player reviews
James Bloodworth
expert
says:
A biological experiment gone wrong on a military base sees you trying to find the solution. Fairly linear with some good props and reveals but I found it a little soulless, if you're in the area and have time its worth a visit but don't go out of your way.

Reviews by escape room review sites
At time of writing MasterClue's website is in Greek only, which made booking a slightly hairy process reliant on Google Translate - but the game is entirely fine to play in English. Which is only appropriate, since it's set in a U.S. military base. The base has been evacuated, but you need to infiltrate it and locate a biochemical weapon that might just wipe out the entire country if you fail to find it in time. You have a deadline of 80 minutes to do so, which makes it unusually long by most st...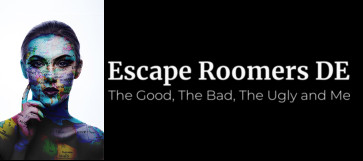 7.9 / 10.0
Ganz solide Agentenstory. Mal eben kurz die Welt retten. Uns ist das in 73' gelungen. Hat Spaß gemacht. Es gab auch für vier Personen genügend zu tun.
See also
Login