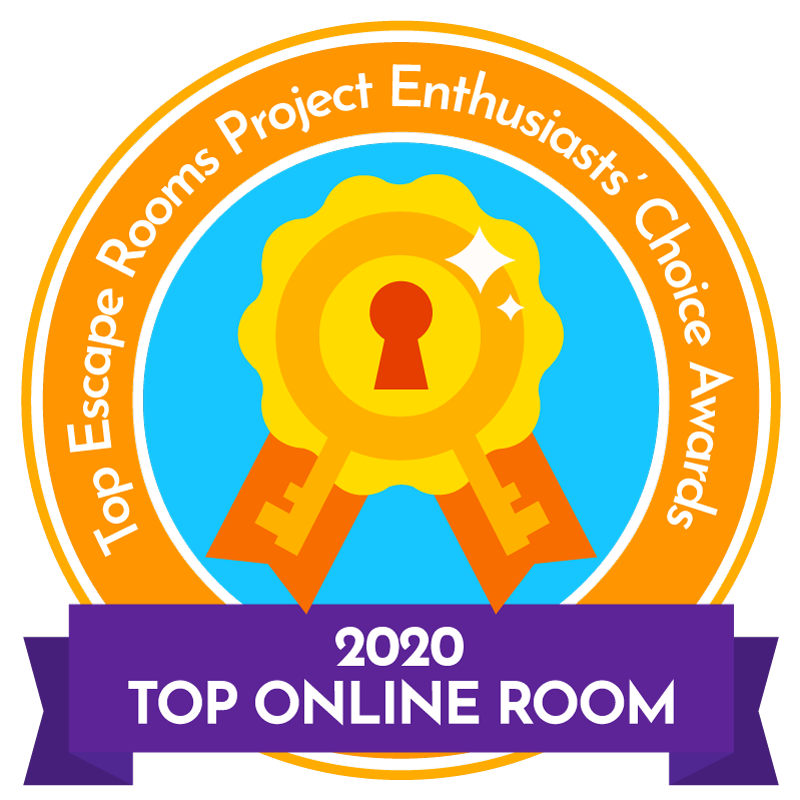 619 N 35th St
Up to 4 players
£115.00 $140.00
The Great Noximillian, world-renowned magician, is hiding more than just tricks up his sleeve. His past five assistants have mysteriously gone missing, each after their 13th performance with Noximillian. Now his latest assistant, Casey, is desperate to uncover the truth behind these disturbing disappearances.
show full description
Overall rating

based on ratings from 23 users
combined with 8 pro reviews
Your review
Player reviews
c2creviewer
experienced
rated this:

msilcox
expert
rated this:

Played:
Jan. 30, 2021
Team size:
4
Time taken:
81 minutes
Outcome:
Successful escape!
Really excellent game. Good integration of cut scenes, so that both the intro and outro were unusually cool. It is strongly recommended that you play with 4 different devices, because each device is sent different puzzle elements for several of the puzzles. This meant that we had to be really intentional about working together, which was terrific. Some quite tricky puzzles, with some imaginative elements, and good integration with the theme. Among the best remote escape rooms we've done (out of about 40).

Anonymous rated this:

Excellent adaptation of already great room in person. It has clearly built on how the remote escape room genre has evolved, as it includes the best elements of the best remote avatar games out there including immersive acting, a well-implemented top-of-the-line inventory system, several multiplayer puzzles, great hosting, and more.
Darren Miller
expert
rated this:

MattN rated this:

Can't wait for them to be able to open their in-person rooms again but in the meantime, they've created a magical remote version of The Vanishing Act that is so so good! Hands down, the best Zoom call we've had during lockdown!
Charly
expert
rated this:

Outcome:
Successful escape!
Loved this room. One of the best I've done. Lots to do, some clever puzzles I've never seen before, and slick use of video, with a good back story. Highly recommend.
Ben rated this:

We played The Vanishing Act over the weekend and it kicked butt. Seriously, this was my favorite virtual room so far. Summer and her team did an awesome job!
Anonymous rated this:

Anonymous rated this:

Anonymous rated this:

Reviews by escape room review sites

8.8 / 10.0
A 90 minute adventure delving into the magical world of Noximillian the magician who has a habit of 'losing' his assistant after their 13th show… and your friend Casey is about to go onto stage for her 13th show…. We need to find out whats happening before she disappears too.
Lists
This game is part of the following user-created game lists:
See also
Login