by Adventure Rooms Cardiff (website)
5a Longcross Court, 47 Newport Road, CF24 0AD
1-5 players
£45.00
📹

remote avatar
not on sale
I the Mad Scientist have created a secret formula to help people recover lost memories… But my findings have been leaked and I've since realised - its not complete!!... The measurements are backwards and instead of remembering I'm slowly forgetting, I see an hour on the clock, did I set that to tell myself how long I have left before I totally forget who I am?
show full description
Overall rating

based on ratings from 2 users
combined with 1 pro review
Player reviews
Reviews by escape room review sites
Normally I'd say that having played a lot of escape rooms is important for a reviewer, that having a broad range of points of comparison really helps assess a game. With Mad Scientist I wonder if having played too many makes it harder to make a fair assessment in some cases - specifically older games like this, that seem weaker not because of any flaw in their design but simply because elements that were once novel now seem old hat.
There's little here in the way of theme or story. We were help...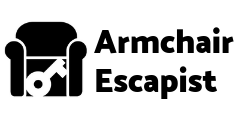 Deceptively fun
While it's decoration is just fine, it doesn't pull you in with immersion. But it was a joy to play, with a great variety of puzzles that I've not seen elsewhere.
The Mad Scientist is a great room to serve as an introduction to the escape experience. Veteran players may find it a little too easy, however – for an added challenge the more experienced players should attempt this solo.
See also
Other copies of this game in other locations:
Login