by ROOM Escape Room (website)
Hohlstrasse 465, 8048
2-5 players
In 1920 in the forest not far from Zurich Lake they found a house with a dead woman inside. They found her in separate pieces. Arms in freezor, legs above the house and didn't find her body. They say that wild animals ate it. Police couldn't solve this case because of lack of evidance. And house was terrifing all group of detectives... Last detective never came back after he entered the house in 1958. You and your friends decided to sneek into the house and find out what happened nearly 100 years ago. But you should be patient...ghosts in this house can wake up at any moment..
show full description
Overall rating

based on 2 pro reviews
Player reviews
No player reviews yet - why not add your review?
Reviews by escape room review sites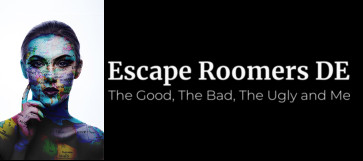 7.50 / 10.0
(By Höfli) Uns wurde erklärt, dass es in dem GEISTERHAUS um die Puppe Annabelle geht, aber ehrlich gesagt fand ich, dass das Thema in dem Raum wenig in diese Richtung umgesetzt wurde. Es ist eher eine Mischung aus 'Friedhof der Kuscheltiere' und 'Irgendwas anderem'.
Two scary games – The Departed is a good, creepy experience which you should only avoid if you hate scariness. Cannibal is an amazing scare experience that you should only do if you actively enjoyed scary games.
See also
Other copies of this game in other locations:
Login