by Snary Mary Adventures (website)
Vulkanstrasse 122, 8048
2-6 players
60 minutes
This Escape-Room Adventure takes place in a small town with an art museum as it's main attraction. The museum contains an exhibition of valuable sculptures. At midnight, thieves enter the museum, they cunningly manage to get around the alarm system and steal the valuable sculptures.
YOU ARE THE THEIVES! Will you manage to escape with your bounty, or will the guards catch you and send you off to jail?
show full description
Overall rating

based on 1 pro review
Player reviews
No player reviews yet - why not add your review?
Reviews by escape room review sites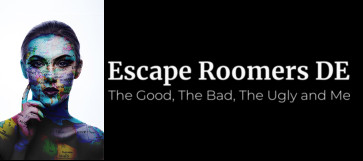 7.00 / 10.0
(By Ulle) Die Parksituation bei Snary Mary war sehr entspannt. Die Spielstätten befinden sich in einer hohen Werkhalle, in dessen nett gestalteten Eingangs- / Aufenthaltsbereich man sich gut die Zeit vertreiben kann, falls man, wie wir, etwas zu früh dort ist. Das Personal ist nett und mehrsprachig.
See also
Login