by escapestories (website)
Bollstrasse 6, 8405
2-6 players
60 minutes
You find yourself in the midst of an ongoing investigation into an imminent attack by an eccentric biochemist. Dr. Red's plan threatens to change the world as we know it forever! As a biosecurity task force, you search Dr. Red's house. You have no idea what her plan entails or if it can even be prevented. At first glance everything looks quite harmless, but time is ticking away mercilessly ...
show full description
Overall rating

based on 1 pro review
Player reviews
No player reviews yet - why not add your review?
Reviews by escape room review sites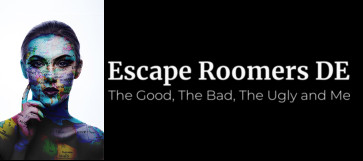 7.00 / 10.0
(By Der Autist) Hmmm. So gnadenlos tickte die Zeit nicht wirklich. Ein solider Escaperoom mit leichten Rätseln. Ein Raum der sehr für Anfänger geeignet ist. Hervorzuheben ist allerdings die Liebe zum Detail! Das Setup war stimmig, die Rätsel haben waren dem Thema angepasst und Schlüssig.
See also
Login