by Houdini's Quest (website)
St. GallerStrasse 18, 8500
2-5 players
60 minutes
Harry Houdini: Zauberkünstler und DER Entfesslungskünstler des 20. Jahrhunderts. In diesem Escape Raum wird eine Biographie mal anders erzählt, gespickt mit Rätseln, Mystik, Fakten und viel Spass!
show full description
Overall rating

based on 1 pro review
Player reviews
No player reviews yet - why not add your review?
Reviews by escape room review sites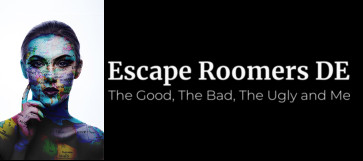 8.25 / 10.0
(By Edaqa) Houdini, one of the original masters of illusion. Take a tour of his world, to combat charlatans and practice the art of escape. We took a step inside his museum and wrapped ourselves in his history. The theme is perfect for an escape room.
See also
Login