by Escape Room Rijswijk (website)
Verrijn Stuartlaan 50, 2288 EP
2-6 players
60 minutes
Een mysterieuze brief nodigt je uit om in the State Prison, een executie bij te wonen van ene J Blackwire. Met knikkende knieën loop je de gevangenis binnen. Wat is hier eerder gebeurd? Wie heeft hier eerder gezeten? En is iedereen het wel eens met de dingen die hier gebeuren of zijn er mensen aanwezig die het tegenwerken? Al snel blijkt dat jullie bezoek heel anders zal lopen dan vooraf gepland.
Je hoeft je geen zorgen te maken, want je komt enkel een executie van iemand anders bij wonen, toch……?
show full description
Overall rating

based on 1 pro review
Player reviews
No player reviews yet - why not add your review?
Reviews by escape room review sites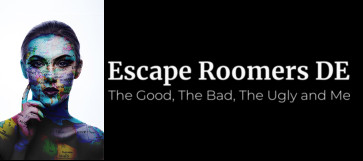 9.25 / 10.0
The Escape Room Rijswijk offers four different scenarios. THE HANGOVER, JACK THE RIPPER and JASON'S CURSE in the older location (Verrijn Stuartlaan 50) and the recently opened THE EXECUTION at the new location (Diepenhorstlaan 11C) where there is still plenty of room for more escape games. I can't wait to see 🤩.
See also
Login