Leof. Irakliou 197, Nea Ionia 142 31
3-6 players
60 minutes
Η κατολίσθηση στο παλιό ορυχείο άφησε την εξόρυξη των πολύτιμων λίθων στην μέση… Το οξυγόνο είναι όμως το μεγαλύτερο πρόβλημα σας… Η παλιά οξυγονομηχανή του ορυχείου καταρρέει… Ελπίζετε ότι οι κοφτές σας ανάσες, θα σας φτάσουν… Όμως τώρα δεν μπορείτε να κάνετε πίσω! Πρέπει να βρείτε τους πολύτιμους λίθους πάση θυσία και να καταφέρετε να βγείτε πριν να είναι πολύ αργά…!
show full description
Overall rating

based on ratings from 2 users
combined with 2 pro reviews
Player reviews
cipherdelic
expert
rated this:

James Bloodworth
expert
says:
Brilliantly fun room that constantly challenges your ability to manage time and resources, easily the best room at the venue with some great reveals and a brilliant ending.

Reviews by escape room review sites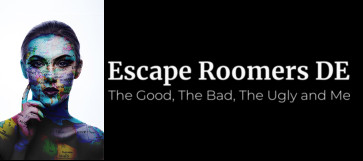 9 / 10.0
Die Mine Box ist mit 80' die längste und nach meinem Empfinden auch die schwierigste Box. Sie hat alles, was es ein guter Escape Room braucht. Immersion, einen guten Gameflow, viele abwechslungsreiche und knifflige Rätsel die gut zum Szenario unter Tage passen und sehr viel Kooperation erfordern.
See also
Login