by Deckscape
1-6 players
You are alone, tired, and hungry. You are lost in an uncharted area of the forest. Danger is lurking, and you have only the few items, you grabbed before jumping out of the plane! This could be your end, or the very last chance to unravel the Mystery of Eldorado! Can you survive the pitfalls of the Amazon Forest & find the legendary city of Eldorado?
show full description
Overall rating

based on ratings from 4 users
combined with 1 pro review
Player reviews
Reviews by escape room review sites

The Mystery of Eldorado was the fourth installment in Deckscape's card-based, story-driven escape game series. We were lost in the Amazon (rain forest… not website) and Deckscape added a survivalist twist to the puzzles.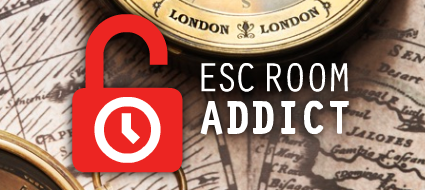 6.8 / 10.0
We're back with another game in the Deckscape series… This time we're off to find the lost city of Eldorado, but in an endless jungle filled with dangers what will we actually find?!!
See also
Login