by Legend: A Game of Maps (website)
£19.00 $26.00
Break the code. Solve the mystery. Unravel the legend and discover a treasure beyond your wildest dreams!
In Legend: A Game of Maps, you get to take the captain's wheel in your own personalized adventure. By completing increasingly clever puzzles you learn the secrets of a vast story that spans centuries and continents. What awaits you on your way to forgotten wealth, you ask? Conspiracy… murder… and the greatest treasure of all time!
show full description
Overall rating

based on ratings from 1 user
Player reviews
Reviews by escape room review sites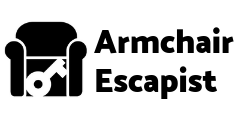 Beautiful
Legend: A Game of Maps is a wonderfully-crafted and in-depth puzzle experience that is as close as you're likely to get to feeling like a real treasure hunter.
This isn't an 'escape game' like you might be used to – this is something to take your time over and enjoy the details.
I'd recommend this game to anyone who watched The Goonies and wanted to recreate that feeling of discovery. I can't wait for part three!
See also
Login