by Escape Game Adventure (website)
£7.00 $9.99
Your mission: find and recover the dragon egg from the castle before the spatial-temporal portal closes forever! With the help of Dooz, your faithful robot, you have been teleported to the Middle Ages. In this epoch, King Badking rules; he has stolen the last dragon egg and plans to make an omelet out of it for his son . . . In a few minutes, it will be too late. Choose to solve this challenge on your own or with a friend! Either way, let's go!
show full description
Overall rating

based on ratings from 1 user
combined with 1 pro review
Your review
Player reviews
Reviews by escape room review sites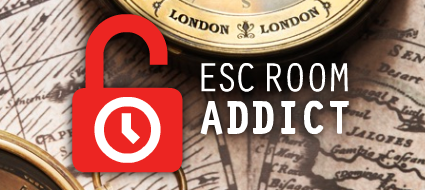 7.9 / 10.0
From authors Melanie Vives & Remi Prieur (illustrated by El Gunto), comes Escape Game Adventure's second book in their series: The Last Dragon! Designed for 9-12 year olds, this book will take you to a far off land of castles, dragons and adventure! Come, join our ERA kids and read what they had to say about The Last Dragon.

You're a member of the super secretive time-travelling Agency Y. Your job? Doodle about through a series of portals to different time periods and set things right wherever they go wrong. Not on your own, of course. In your every task you'll be aided and abetted by your faithful robot companion Dooz…
See also
Login