by Room Escape Basel (website)
Burgweg 15, 4058
2-7 players
60 minutes
Until recently the professor had been hard at work in his library. Find out what he was working on and how he could vanish without a trace.
show full description
Overall rating

based on 1 pro review
Player reviews
No player reviews yet - why not add your review?
Reviews by escape room review sites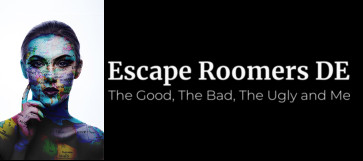 7.00 / 10.0
Nach den drei lohnenswerten Räumen am Voltaplatz, ging's für unser letztes Spiel des Tages auf die andere Rheinseite nach Warteck, wo wir den ersten Escape Room Basels gespielt haben. Der Raum ist tatsächlich schon 5 Jahre alt, aber deshalb noch lange kein Auslaufmodell.
See also
Login