by Escape Frauenfeld (website)
Rheinstrasse 37, 8500
2-6 players
60 minutes
Du wachst in einer Forschungsstation tief im Berg auf und erkennst, dass du dich im Jahre 2150 befindest. Du erkennst, dass dir nur noch 1 Stunde Zeit bleibt um die Zeitmaschine in gang zu bringen und ins Jahre 2019 zurückzukehren. Vor den Bunkertüren lauert der Feind und er dringt immer weiter in die Festung vor. Die Uhr tickt.
show full description
Overall rating

based on 1 pro review
Player reviews
No player reviews yet - why not add your review?
Reviews by escape room review sites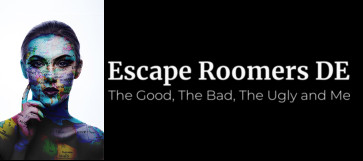 4.75 / 10.0
(By Edaqa) Who crossed the wires? Something has gone wrong and our time machine has sent us into the future. And apparently, future humans dislike present ones. There's a throng of them coming, all wielding laser pitchforks. One way or another, within the hour, we'll be excised from this timeline.
See also
Login