by Breakout Room Den Bosch (website)
Jagersheuvelstraat 3, 5222 BJ
3-6 players
60 minutes
Er is een moordenaar op vrije voeten, hij pleegt moorden uit naam van de 7 hoofdzonden. Weten jullie zijn moorden te stoppen? Of zal hij jullie ten prooi laten vallen aan een van de zonden?
show full description
Overall rating

based on 2 pro reviews
Player reviews
No player reviews yet - why not add your review?
Reviews by escape room review sites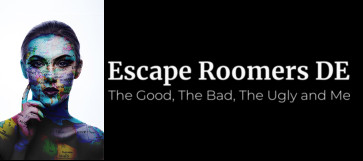 8.00 / 10.0
The story is based on the movie Se7en and it's adapted good. It's a nice and challenging game but somehow we couldn't catch the flow. We get stuck a few times and one of the riddles really killed us. Maybe the serial murder was too smart for us?
See also
Login