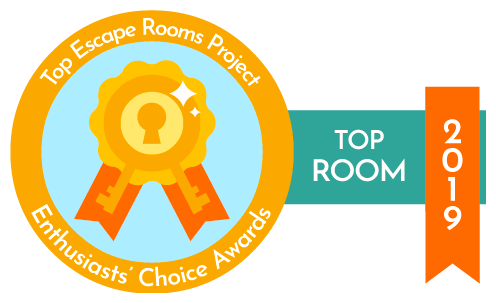 by DarkPark Zoetermeer (website)
Dorpsstraat 33A, 2712 AB
3-6 players
60 minutes

"Uw bestelling ligt klaar", zegt een krakerige stem door de telefoon vlak voordat er wordt opgehangen. Niet veel later sta je met knikkende knieen voor de deur van een oude grafkistenwinkel. De deur piept als je hem opent en een enorme grafkist staart je aan vanuit het midden van de winkel. Waar ben je aan begonnen en waar leidt dit avontuur je naartoe?
show full description
Overall rating

based on ratings from 2 users
combined with 4 pro reviews
Player reviews
Reviews by escape room review sites
I do wonder about the state of mind of the person who designed a game as wickedly twisted as The End. But whatever is wrong with their head, it's wrong in a very, very good way, because The End is a work of genius that I absolutely loved.
I'm not entirely sure how to review it without spoilers. I can't really talk about the plot, the ending, the beginning, or most of the bits along the way. I might have to settle for just cryptically gushing about the various brilliant moments that had me grinn...
See also
Login