Ethnarchou Makariou 28, Peristeri, TK 12132
3-6 players
"Two years after the disappearence of the legendary Nautilus, a team of experienced divers embarks on a journey to explore the abyss, 20.000 leagues under the sea! Rumors say that the vessel exists and furthermore there is evidence of life.
The team finds and manage to board the famed submarine, but something weird is going on! Professor Aronax is alive, but a strange power has taken hold of Captain Nemo. He is now in a comatose state and has been transformed into a monster. As soon as the submarine's security systems sense the intrusion, the self destruct sequence is activated...in 90 minutes the nuclear reactor that powers the vessel will explode! Panic sirens wake up evil Nemo..."
show full description
Overall rating

based on 3 pro reviews
Player reviews
No player reviews yet - why not add your review?
Reviews by escape room review sites
I'd noticed Escaped's 20,000 Leagues Under The Sea being mentioned as a highly recommended game ever since I started keeping track of which European games players enthused about, so was pleased to get the chance to finally try it. Escaped are prolific creators, with 11 games currently on offer across two locations, and the majority of those involve live actors - including this one.
With a plot inspired by Jules Verne, you've found the legendary submarine of Captain Nemo. Naturally, the submarin...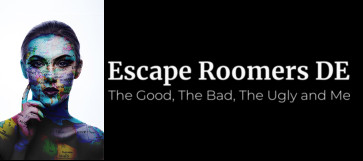 8.3 / 10.0
U-Boot Feeling wie bei Jules Verne. Nichts für Personen die unter Seekrankheit leiden 🤢. Viel Interaktion mit den verfeindeten Akteuren. Auf welche Seite schlagt ihr euch? Überlegt euch das gut, denn es könnte den Ausgang der Geschichte entscheidend beeinflussen. 🚀
See also
Login