by Escape Rooms Cardiff (website)
119 St. Mary Street, CF10 1DY
2-6 players
60 minutes
Overall rating

based on 1 pro review
Player reviews
No player reviews yet - why not add your review?
Reviews by escape room review sites

7.3 / 10
We find ourselves pixelated into a sci-fi computer game and need to beat the final level boss 'the brain' to escape.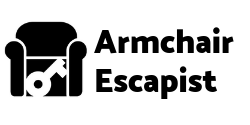 All style, no substance
Press Start is, I'm sad to say, all fur coat and no trousers. It looks incredible, and as a set piece it's one of Cardiff's finest. However, it's brought down by a lack of diverse, quality puzzles and an lacklustre conclusion.
Our team of two breezed through it, but I'd say no more than three people in the room due to its size. You'll also likely be not doing anything for portions of the game while the rest of the team crack on.
See also
Login