by escapestories (website)
Bollstrasse 6, 8405
2-6 players
60 minutes
A meteorite is on the verge of hitting earth! How did it evade Earth's surveillance radars for so long? Time is running out and we don't have any modern methods prepared, so we have to fall back on machinery developed decades ago, dusty and forgotten, but mostly intact! As ESA experts, you are the world's last hope!
show full description
Overall rating

based on 1 pro review
Player reviews
No player reviews yet - why not add your review?
Reviews by escape room review sites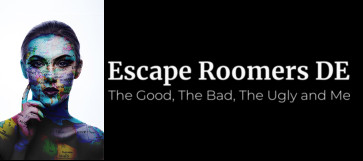 7.25 / 10.0
( By Edaqa) A giant meteor heads towards earth threating our existence. Do we put on space suits and go blow it up? Do we hide underground and hope for survival? No, this has happened before and a rocket exists. If we can find it in time, we can deflect the asteroid and save humanity.
See also
Login