Murder, romance, scandal—this story has it all. Once you open your delivery, you'll find yourself entangled in the strange disappearance of your closest childhood friend, who also happens to be suspected of killing his wife, a well-known heiress. With the aid of physical clues and details embedded online, you'll follow each thread to deduce what is fact, what is fiction— and finally the truth—in this new experience from the creators of Breakout escape rooms.
show full description
Overall rating

based on ratings from 1 user
combined with 2 pro reviews
Your review
Player reviews
Reviews by escape room review sites

On the Run Box 7 wrapped up the On the Run series. It had some solid puzzles and a satisfying conclusion. Yet again, we were thwarted by a website form inconsistency that soured our experience. Given a bit of distance, we're pleased with the variety in the series and the story we unraveled through the boxes.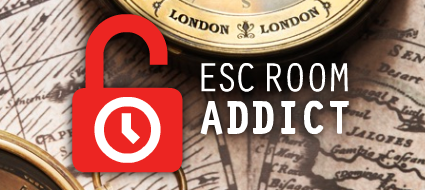 8.0 / 10.0
Fans of murder mysteries will eat this story up each month… if only they can wait that long for their next set of clues!
See also
Login