by Gareth Moore (website)
Solve the puzzles and reveal the conspiracy. Like escape room games or riddles? 404 is for you.
show full description
Overall rating

based on 1 pro review
Player reviews
No player reviews yet - why not add your review?
Reviews by escape room review sites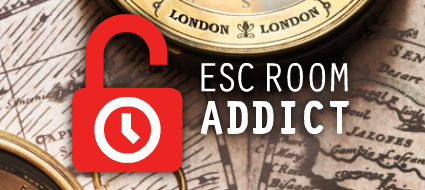 5.2 / 10.0
A mysterious book arrives in the post, accompanied by a cryptic letter. Puzzles and challenges fill its pages, hinting toward a shadowy, secret organization: The Republic. Who are they, and why have they chosen you?
See also
Login